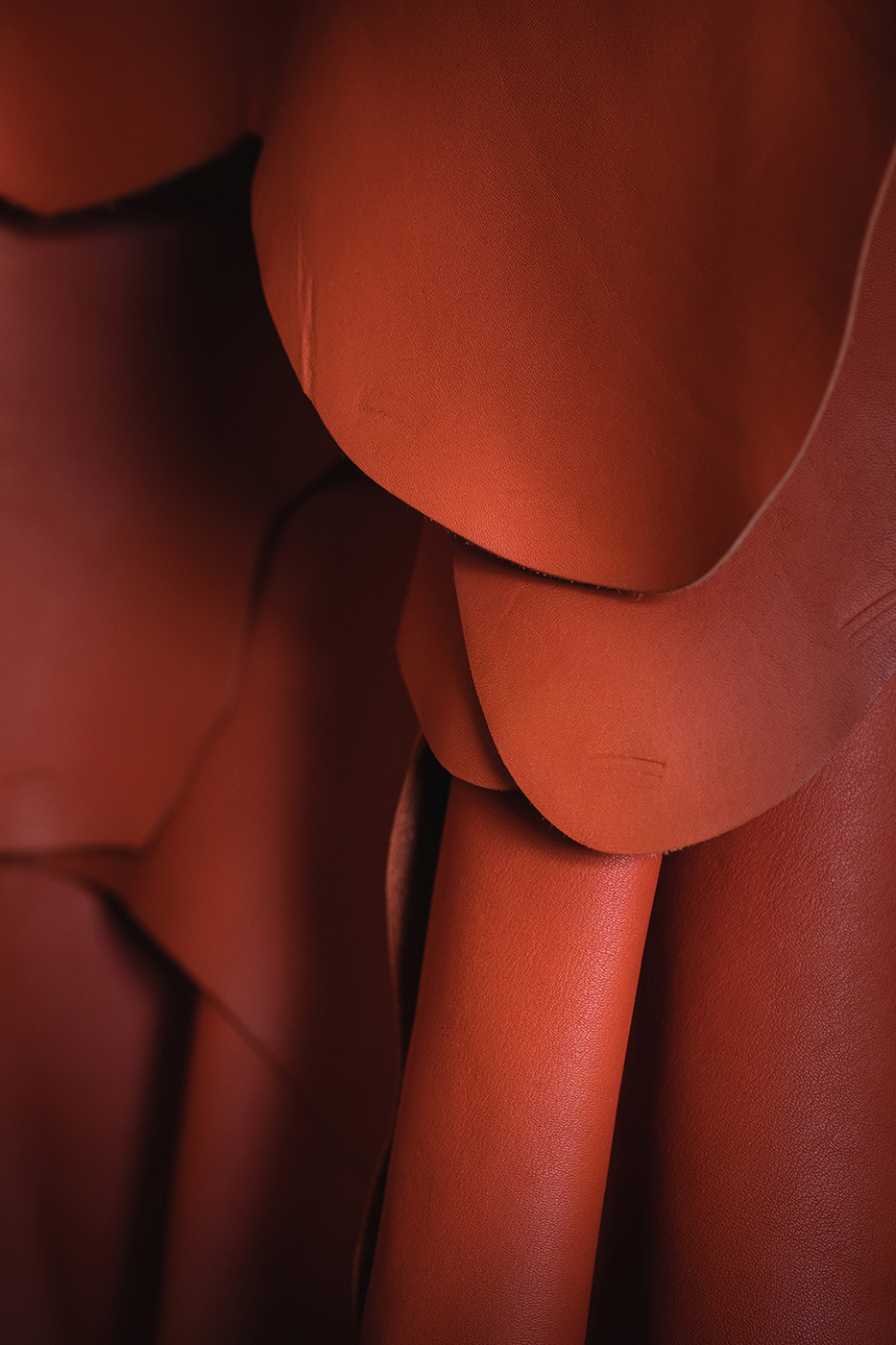 LEATHER, THE TRUE SIGNATURE OF THE BRAND
For Duvivier Canapés, which has been awarded the Entreprise du Patrimoine Vivant (Living Heritage Company) label, a passion for leather has been combined with artisanal know-how since 1840. A true signature of the brand, the leathers of Duvivier Canapés are selected from among the finest in the world.
Duvivier Canapés leather guarantees an inimitable, exclusive and exceptional touch and comfort, worthy of a luxury product. It is a natural material; each piece is unique. The experience of the tanner and his mastery of traditional methods are the key to obtaining a very high quality, natural and authentic leather. Only full grain leathers are selected for our sofas, armchairs and furniture. This selection and these top-of-the-range finishes guarantee all the qualities of comfort and use of a natural material.
A particularly careful tanning process.
---
Duvivier Canapés only uses the most recognised tanners and works with them in partnership with the Filière Française du Cuir in its actions for animal welfare. Our brand selects partners who share the same values: French manufacturing and the Entreprise du Patrimoine Vivant label. Tanning is the operation that transforms the skin into leather with exceptional properties. The tanning process takes place over several weeks during which the hides are stirred with the tannins in fuller's tampers. The leather obtained by mineral tanning is softer and therefore more pleasant, more comfortable and more authentic. No two hides are alike. The tanner must be able to adapt his work to the characteristics of the skin to obtain the desired finish. To do this, Duvivier Canapés calls on the unique expertise of the tanner Rémy Carriat, a French manufacturer with the Entreprise du Patrimoine Vivant label, and its craftsmen who have been offering exceptional leather for saddlery, leather goods, footwear and furnishings for the most beautiful French luxury brands since 1927.
Unique finishes for the finest quality leather.
---
Finishing operations depend on the quality of the hide and determine the aesthetic characteristics of a leather: appearance, colour and touch. A beautiful hide only requires colouring operations that allow us to work with "full grain" dipped, aniline or semi-aniline leathers that retain all the qualities of the natural material. Concerned about the environment, Duvivier Canapés uses only the most natural colouring techniques.