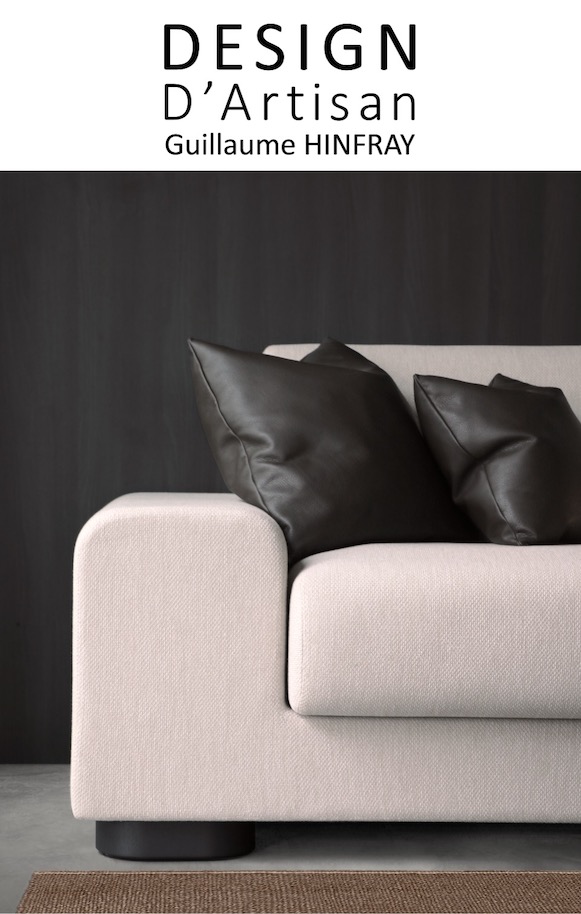 ARSÈNE
THE HIGH-END SOFA WITH A MINIMALIST DESIGN
Evident, pure, minimal. Three concepts that suffice to define Arsène:
Evident, Arsène doesn't hide its game and emphasizes thoughtful function. It offers a generous, clean seat, with a single cushion when in fabric - because it can be cut by the meter - and several when in leather - to respect the material; wide, low armrests, to accommodate a book, an informal break or a nap; a reasoned depth that balances anatomy and bulk; and massive feet because you can count on it.
Pure, Arsène presents itself with lines that are out of time and out of fashion. To refute the ephemeral is to give sincerity. It demands rigor, a sense of detail and measured proportions. Carefully selected noble materials combine to create a perfect balance. In a way, it seems to have always existed. As if drawing on living-room memories, we've brought them back to life in a synthesis of understated elegance and timeless modernity.
Minimal, By focusing on an elementary structure and exceptional new comfort - a combination of foams of different densities, memory foam and feathers - everything superfluous has been eliminated. A perfectionist's approach and love of craftsmanship: here, replacing a seam with a clip - softer to the touch - or banishing it altogether, and there, transforming a drawer box into a secret box.
Craftsman Design
Arsène is more than just a piece of furniture. Every seam, every assembly is meticulously crafted, respecting ancestral traditions and the rules of the art. The craftsman's expertise and passion are revealed in every detail, making Arsène a living tribute to the union of craftsmanship and design.