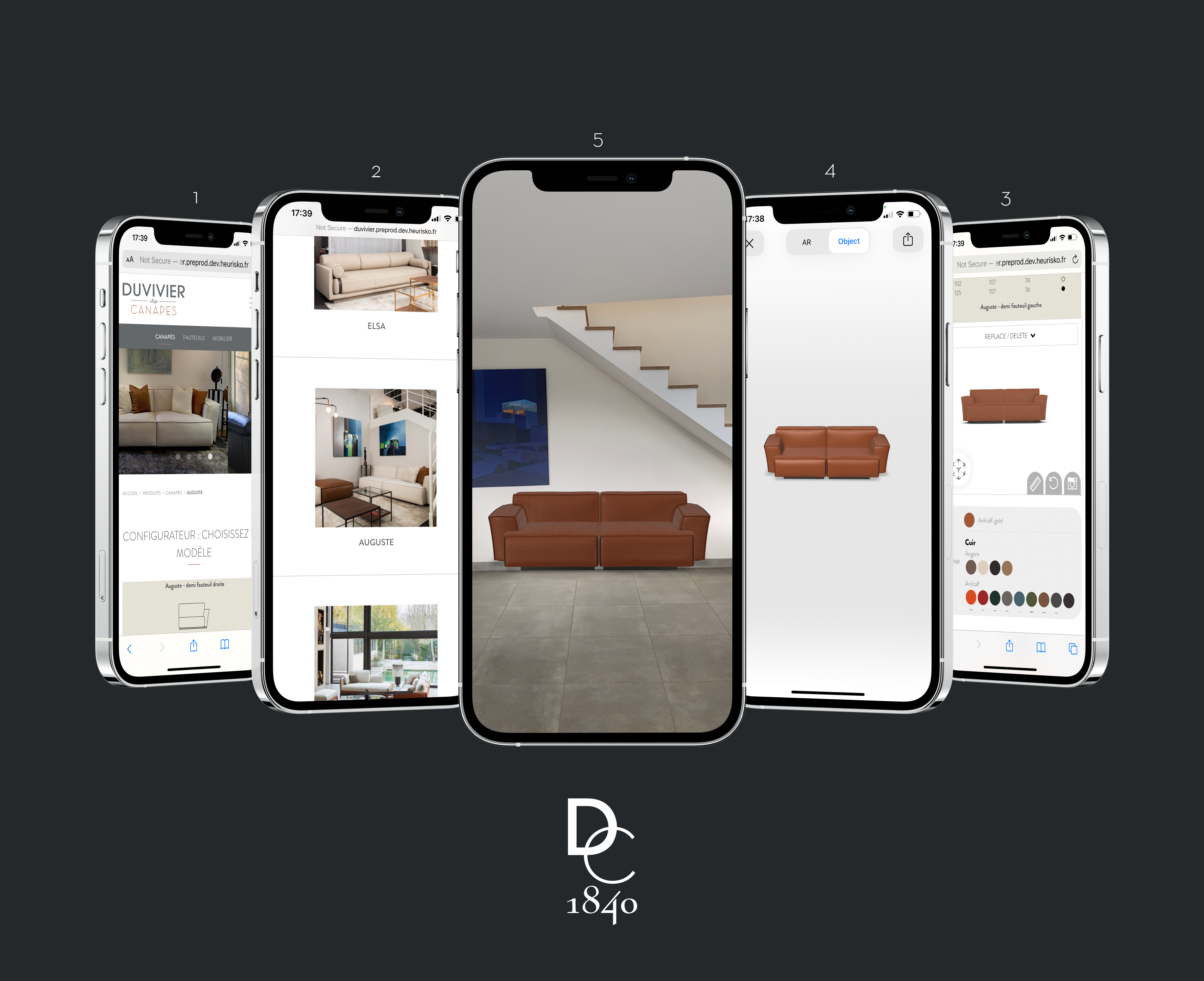 Maison Duvivier Canapés suggests its innovative mobile app with augmented reality and invites you for a new experience along your interior decoration project.
Because choosing a new sofa, armchair or furniture is an important and engaging step, Duvivier Canapés will transform your experience making it easy for you to access the entire brand's collection at any moment, choose a model and complementary furniture and visualise them directly in your own living area.
Upload the Duvivier Canapés app available on App Store and Google Play.